I got cancer, you know. I thought 'I might die of this', so I decided I'm going to eat that chocolate cake. But I didn't die, so now I have to lose 25 pounds.
-My Aunt Laura 
I hope you had a wonderful holiday season. I celebrated with family and friends over many meals and presents and conversations. Did I ever tell you that one side of my family is so large that we have to rent a school to host Christmas? It's true–we use the cafeteria and gym for all our Christmas festivities and it's pretty great.
We were also invited to our first Hanukkah. I admitted to  our hosts that all I know of Hanukkah is what I heard in that Adam Sandler song. The food was delicious, the girls now kinda know how to play with dreidels, and Sage was invited to light the menorah, which she thought was pretty rad. We had such a wonderful time.
And now it's a new year. The new year has always been my favorite time to think about what I'm trying to do in my life. I'm really a details person on a day-to-day basis, so thinking about my life from a 10,000 foot view once a year or so is pretty refreshing. Greg & I went to my favorite cafe yesterday to talk about this past year: what worked? what was really hard? what did we learn? how is our family doing? what did we accomplish in our work? where did we fail?
We also talked about 2018–what adventures we'd like to have;  what big things are coming in 2018 (Marielle will go to school this year, which is mind-blowing); what needs to shift in our family. And as I thought about this new year, a word came to mind.
More.
And here's what more means for me this year.
I'm going to fail more this year. I'm not a fan of failure. I'm also not a fan of trying new things–I like feeling secure before I say yes to things, which means I say no a lot. I've said yes to two speaking engagements this year, which is pretty terrifying for me. You see, the reason I'm a writer is because I'm usually able to say exactly what I mean to say when I write. Not so when I speak. When I speak, I can't say exactly what I mean to say–until the next day when I think of the exact right thing I should have said yesterday and then mentally chastise myself for the foreseeable future. But I figure if I fail more in 2018, that probably means that I'm trying more new things.  So here's to failure. Gulp.
I'm going to write more this year. I am working on two book projects this year and I'm also going to create more content on this blog. I want to own my craft and improve my writing, which means writing more often. Every post may not be epic–it may be short, but I will try and probably fail. (But I do hope each post is epic. Please tell me throughout this year that each thing I write is epic).
I'm going to read more this year. Man, this winter in Wisconsin is shaping up to be miserably cold. I am trying to find our new ways to stay inside at all times (grocery delivery, Amazon, drones picking up my kids from school), so I may as well read while I'm housebound. Here's some books on my list for this year.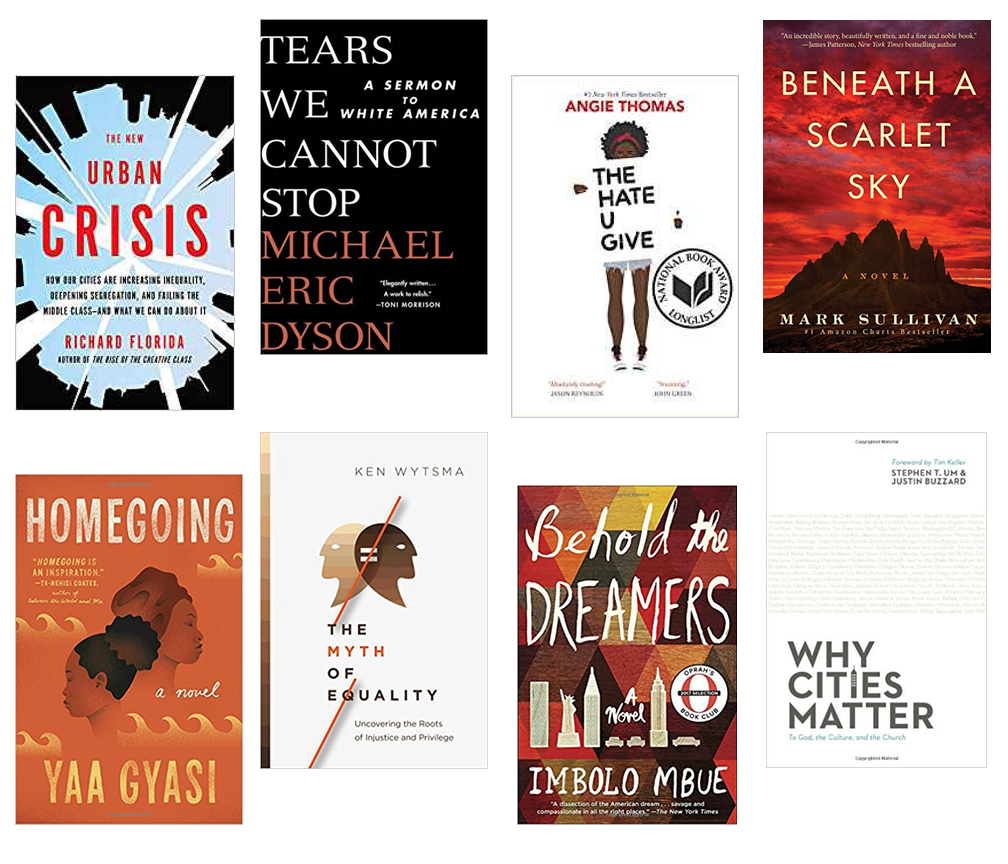 New Urban Crisis // Tears We Cannot Stop // The Hate You Give // Beneath a Scarlet Sky // Homegoing //
The Myth of Equality // Behold the Dreamers // Why Cities Matter

I'm going to eat more this year. More fruit, more vegetables, more avocados, more chocolate cake. I'll call it a balanced diet. Because I could get cancer this year.
I'm going to read & play more with my girls this year. I have a hard time just sitting down and playing with the kiddos unless the chore list is done. But let me tell you straight: the chore list is never done and will never be. You see, one of the joys of these charming old houses (particularly our historically neglected home) is that something, somewhere, is falling apart. The door sticks. The knob won't turn. The window needs to be sanded. The stairs need to be refinished. The girls spilled something on the carpet. But it occurred to me this summer that Genevieve is 12, which means we only have six more summers with her and that's it. That's the end of all of our family being under the same roof together. This realization, of course, set me into a crisis of  I'm not savoring their childhood enough! I am a terrible mother! I need to create more traditions, more rituals, more memories! I need to have more crucial conversations with them! I need to create after school special experiences with them (or at least a Hallmark movie moment)!  I am failing them!  And then I will try to set aside the chore list and my writing to spend time with them, which sets me in a crisis of I need to spend more time writing! We're living in filth! I haven't written in three weeks! What is this thing stuck on the bottom of my slipper?!? My kids aren't learning responsibility! I need to teach them how to do laundry! We're out of food!
In other words, I am a very balanced person: I give myself over to each crisis equally.
I always head to the library first to check out children's books before buying them (same with cookbooks). Here's some books I'm getting from the library this winter to read with the girls: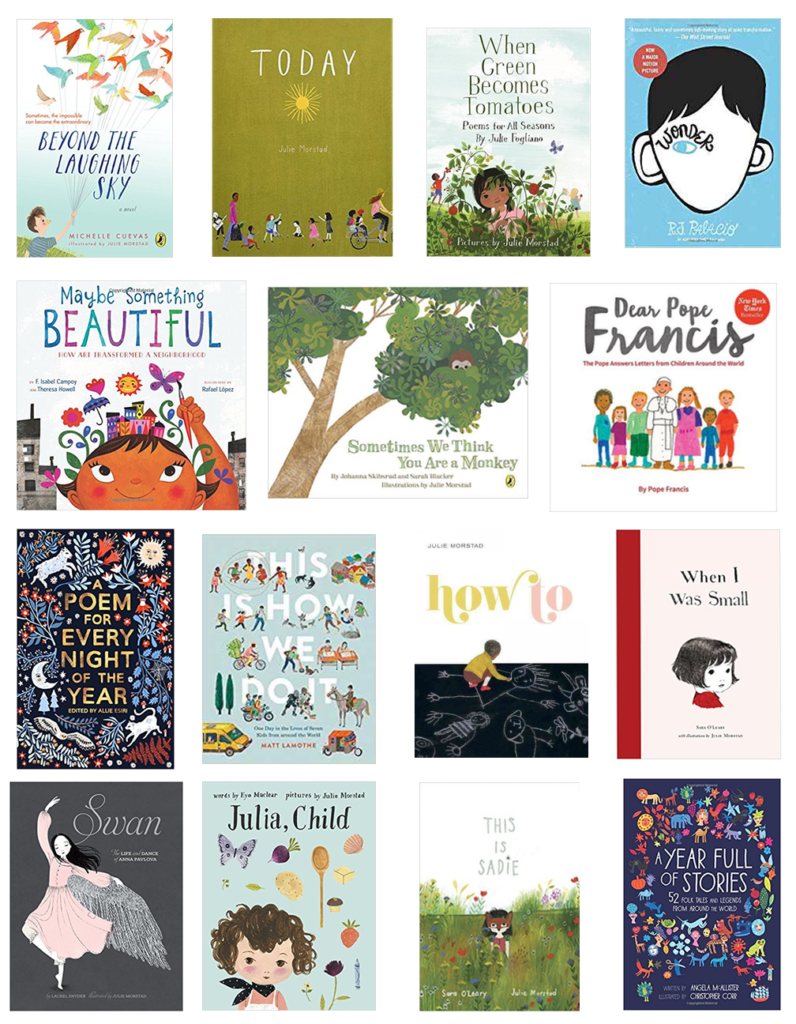 Beyond the Laughing Sky // Today // When Green Becomes Tomatoes // Wonder // Maybe Something Beautiful // Sometimes We Think You Are a Monkey//
Dear Pope Francis// A Poem for Every Night of the Year// This is How We Do It // How To // When I Was Small //
Swan // Julia, Child // This is Sadie // A Year Full of Stories
I wish you more joy, more quality time, more avocados and pears, more books and conversations, more play and more failures and more trying in this new year.
And more chocolate cake.
Happy New Year.