There's no shortage of great events to get you out and about during the holiday season. I know that Milwaukee has loads of events during the holidays, but there's something about winter, coldness and early-onset darkness that seems to keep me tethered indoors. I'm kind of a pansy I guess.
But no more! I've done some digging online to find things to do that are free/cheap/fun to tear me away from binge watching The Good Place.
Sometimes, finding events online can be overwhelming. There's loads of great websites that help you find out what's happening this weekend, but there is no one stop shopping when it comes to finding out what to do this weekend. This website was really helpful for a yearly overview, but there's not a lot listed for November-December.
The Milwaukee downtown website was super helpful for finding holiday events. The holiday season kicked off officially this past weekend with the lighting of Pere Marquette Park on Thursday night. We checked out the Jingle Bus, which is a bus that tours different holiday light scenes around the city.
Interesting story from that night: there were two officers on horseback and kids flocked to the horses to pet them. One of the horses dropped his, um, business and when the officers left, there was a pile of steaming horse poo on the ground. We were in line waiting for the Jingle Bus, and tried to warn people to step around the poo. I asked some of the Jingle Bus attendants if I could borrow an orange cone to place by the poo to keep people from stepping in it.
I'm just looking out for you, Milwaukee. Ain't nobody want a foot full of horse poo.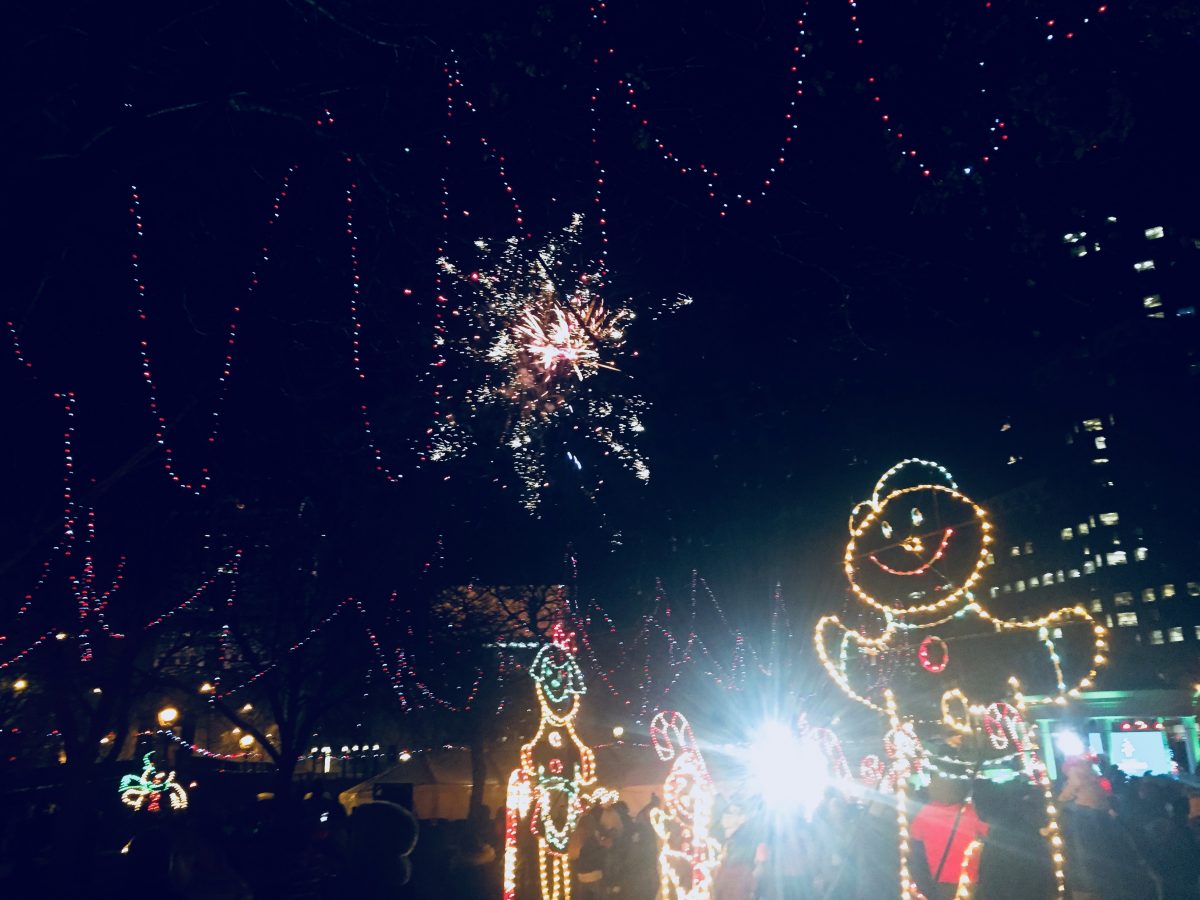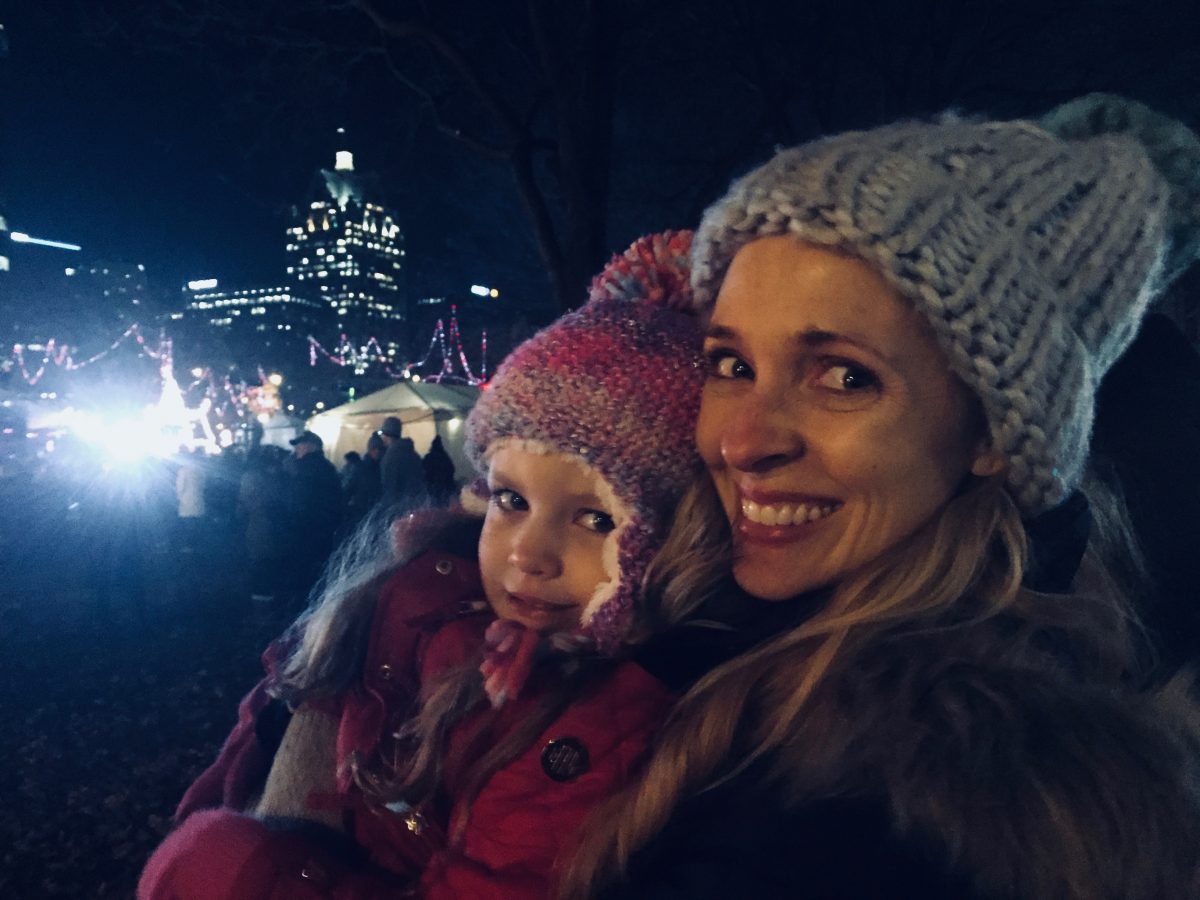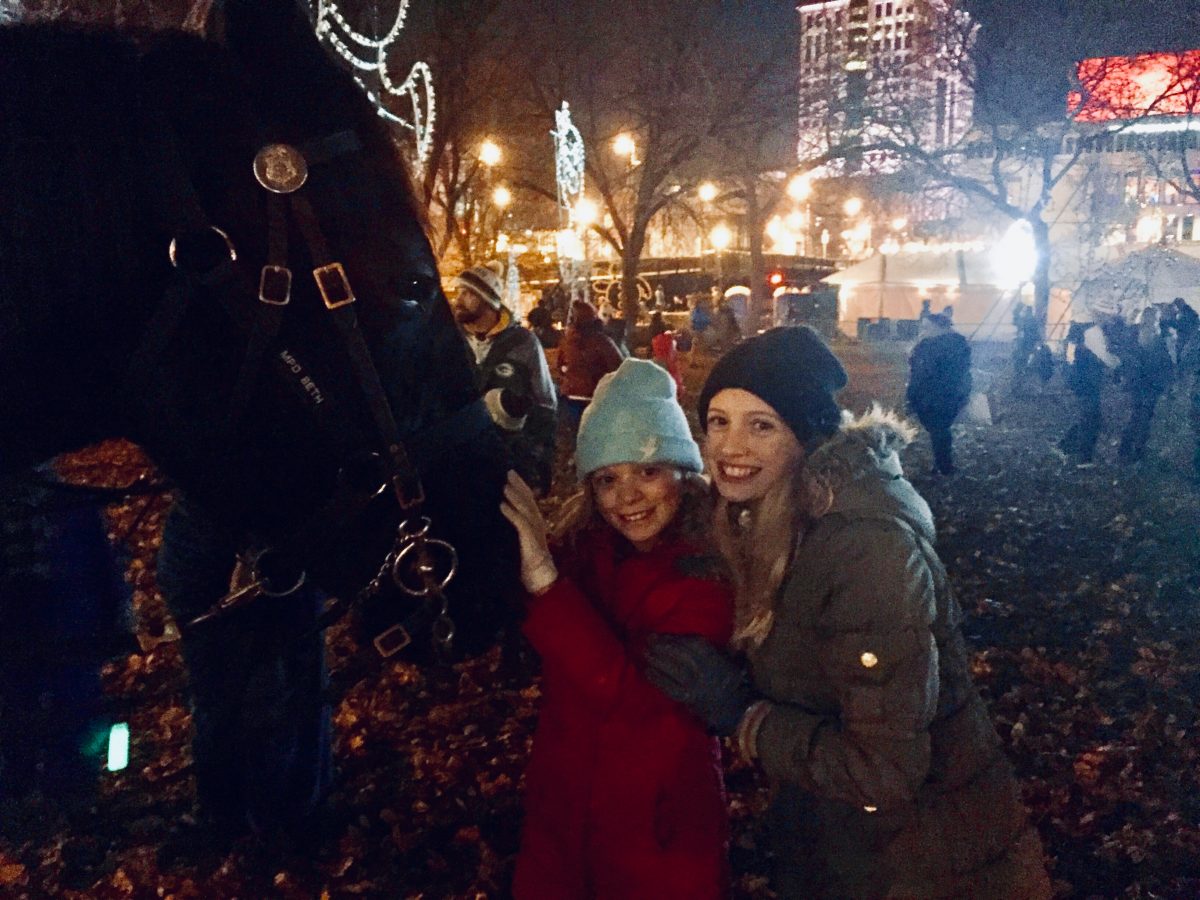 This Wednesday the girls are off school (and if it's not freezing out), we will probably head to the Christkindl Market, which is a German outdoor market at the Fiserv Forum. This is its debut year in Milwaukee and I'm excited to check it out.
Coming up at the end of this month is Christmas in the Ward, which features live reindeer, Santa, fireworks, dancers, carolers and horse drawn carriage rides. We've been regulars at this event for quite a few years.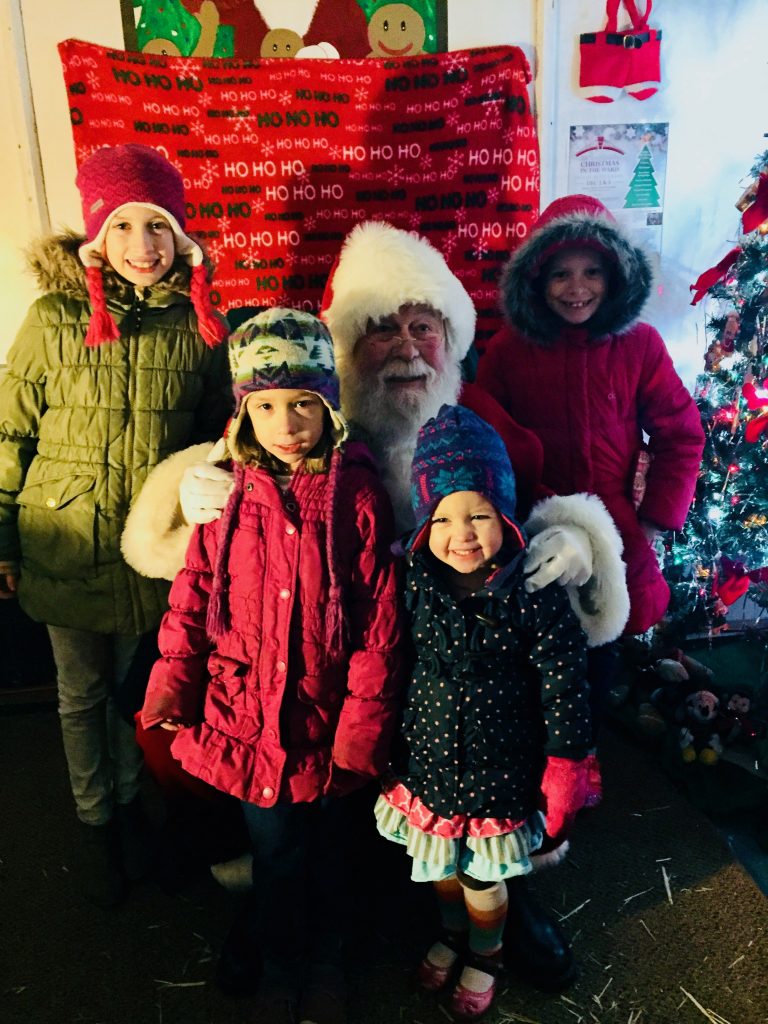 At Milwaukee libraries, there's a free workshop to build your own gingerbread house. Registration is required (but it is free), and when you show up, and all the supplies will be ready and waiting for you to craft your gingerbread masterpiece. We went to this event with friends last year at the Center Street Library, and quite a few libraries offer this event it at various times/dates through the month of December (find a date that works for you here).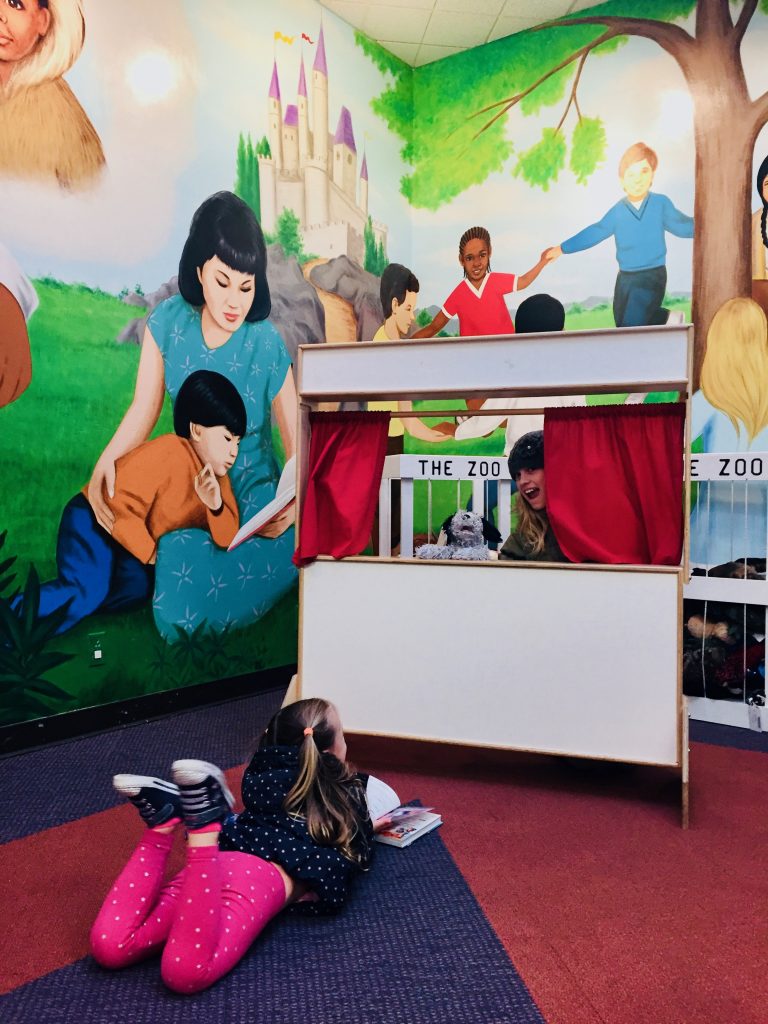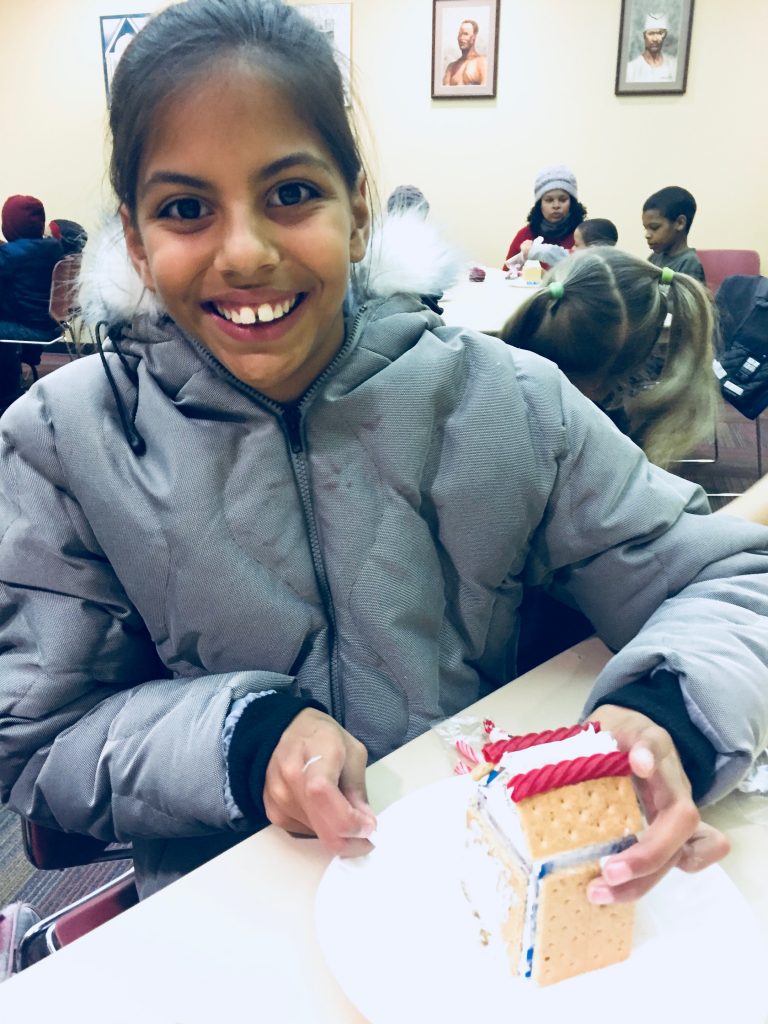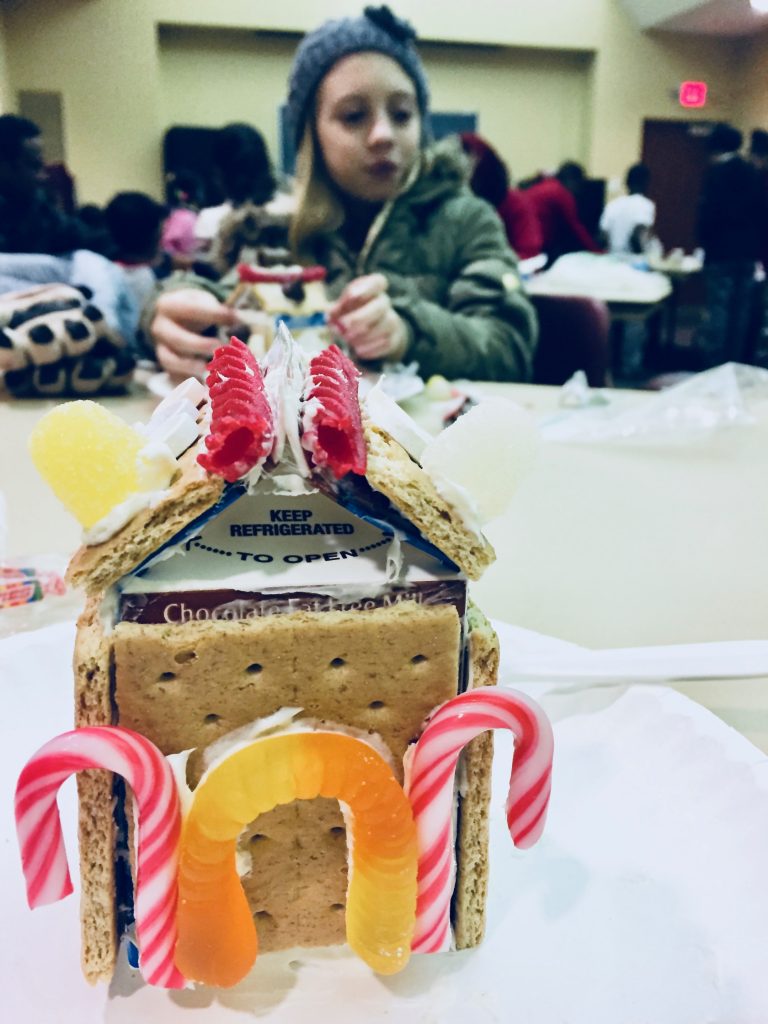 On December 1, Colectivo is featuring the Florentine Opera carolers for two performances. Colectivo is also offering a coffee tasting and workshop on how to brew great coffee at home (more info on that here).
One of our favorite family outings is skating at Red Arrow Park. Skates are available for rental for a couple dollars, or you can bring your own. There's a Starbucks on site to warm up with cocoa when you can't feel your toes anymore.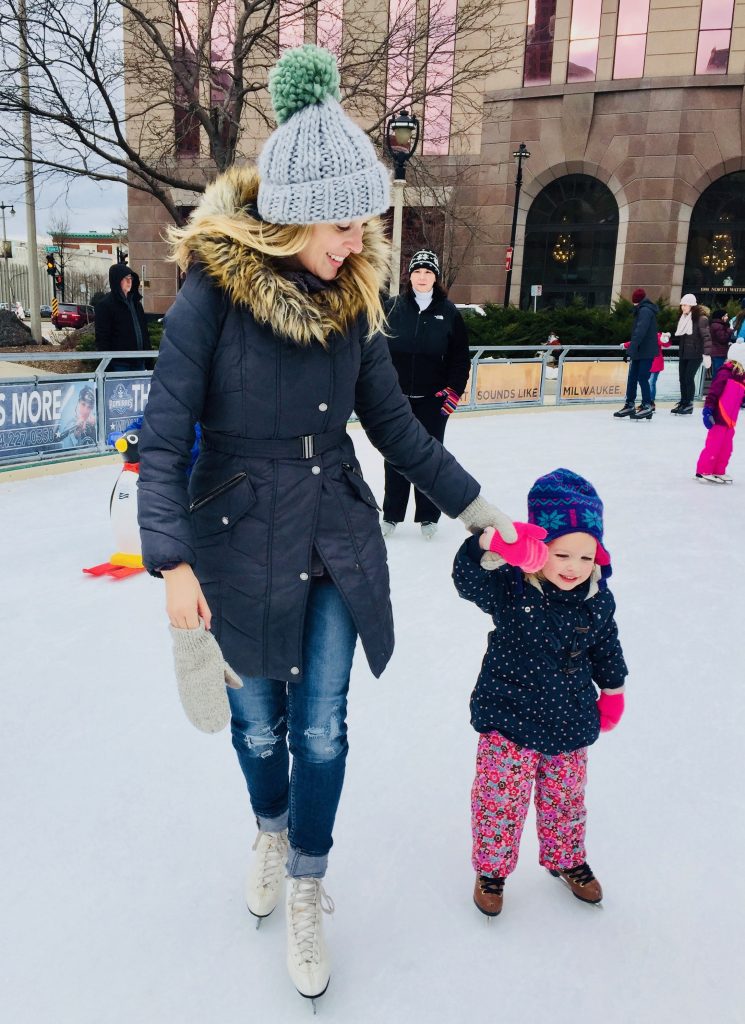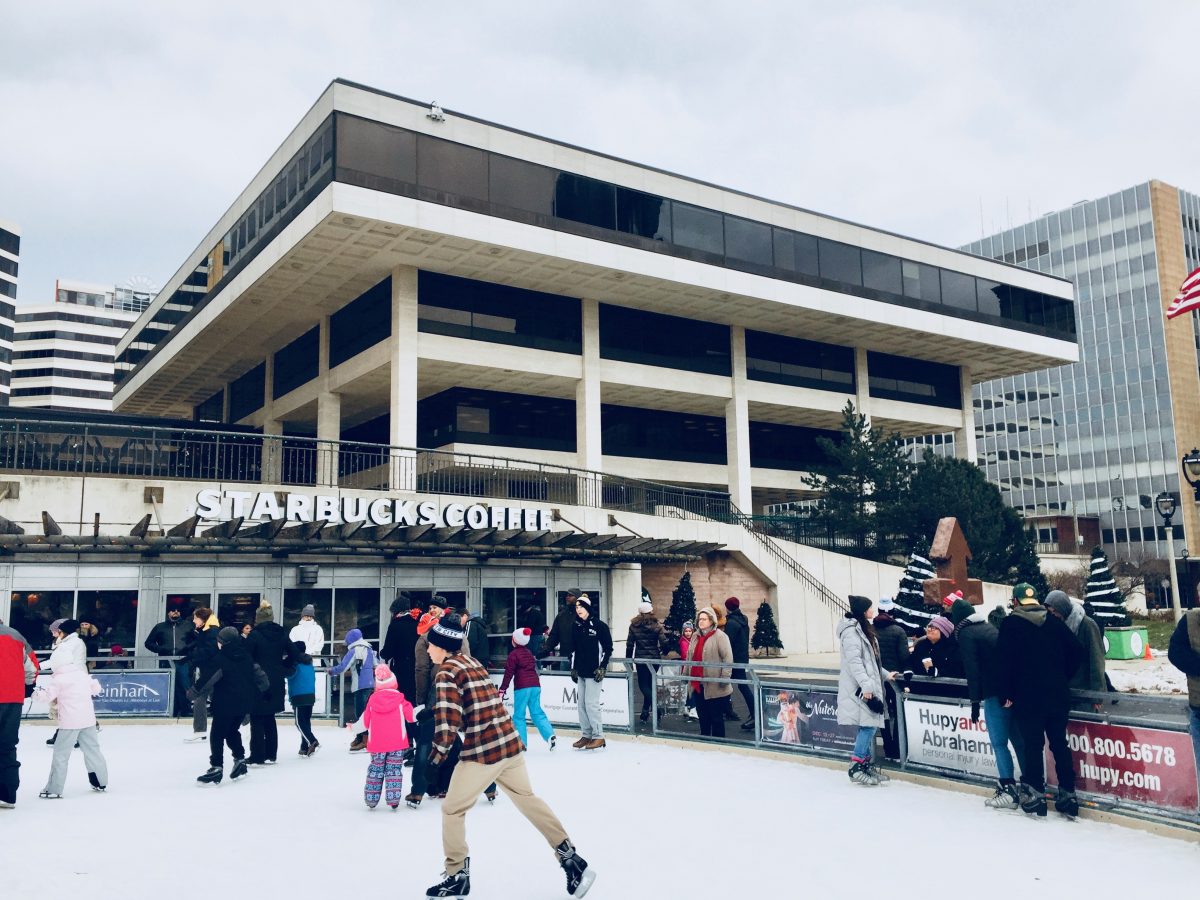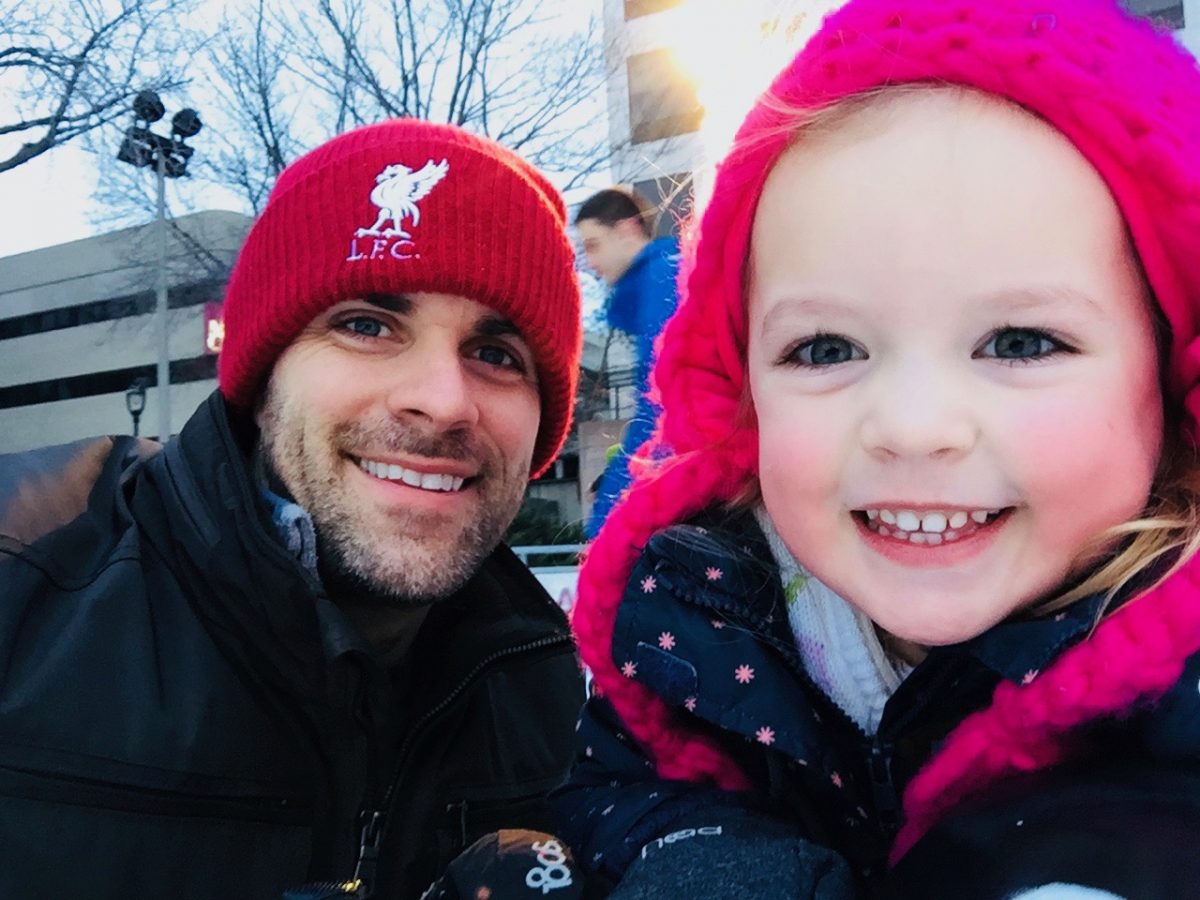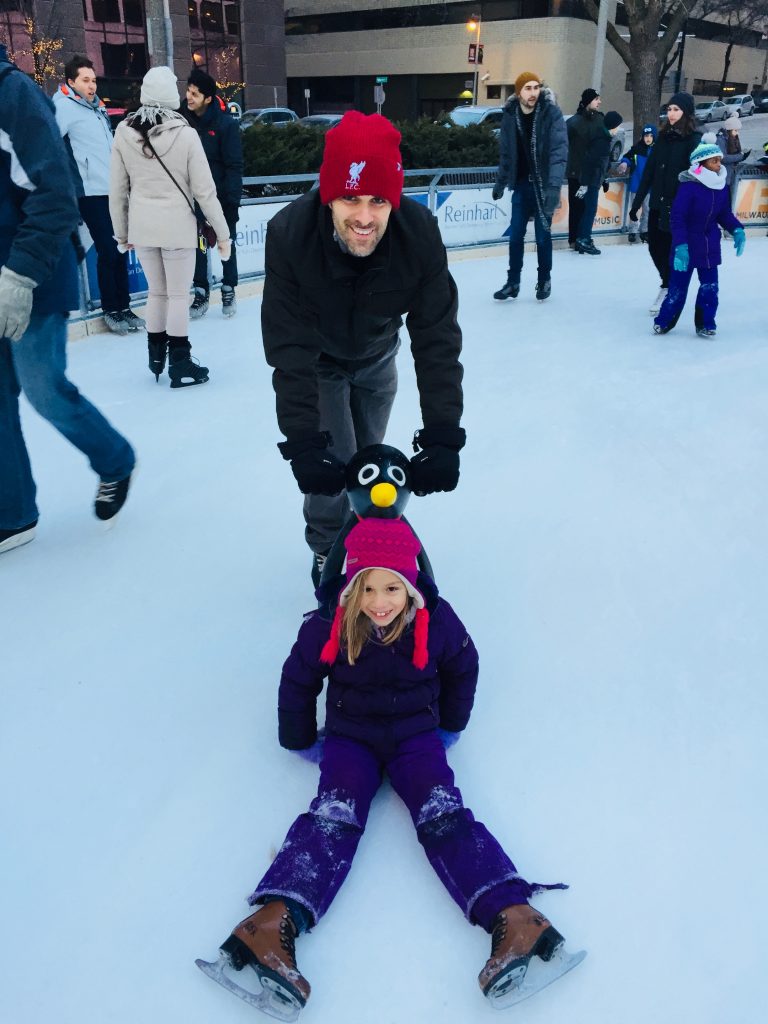 Although this is not related to the holiday season, I highly recommend watching this documentary which gives an in-depth look at the story of Dontre Hamilton and the events that unfolded at Red Arrow Park. I think it's important to know significant events that happened in our city so that we can be informed about the spaces we occupy and what that space may represent to people.
The Public Market features their gingerbread display from December 1-12th. MATC culinary art students craft their gingerbread creations and it's an annual favorite for us. The Public Market is also hosting Breakfast with Santa and all proceeds benefit Children's Hospital.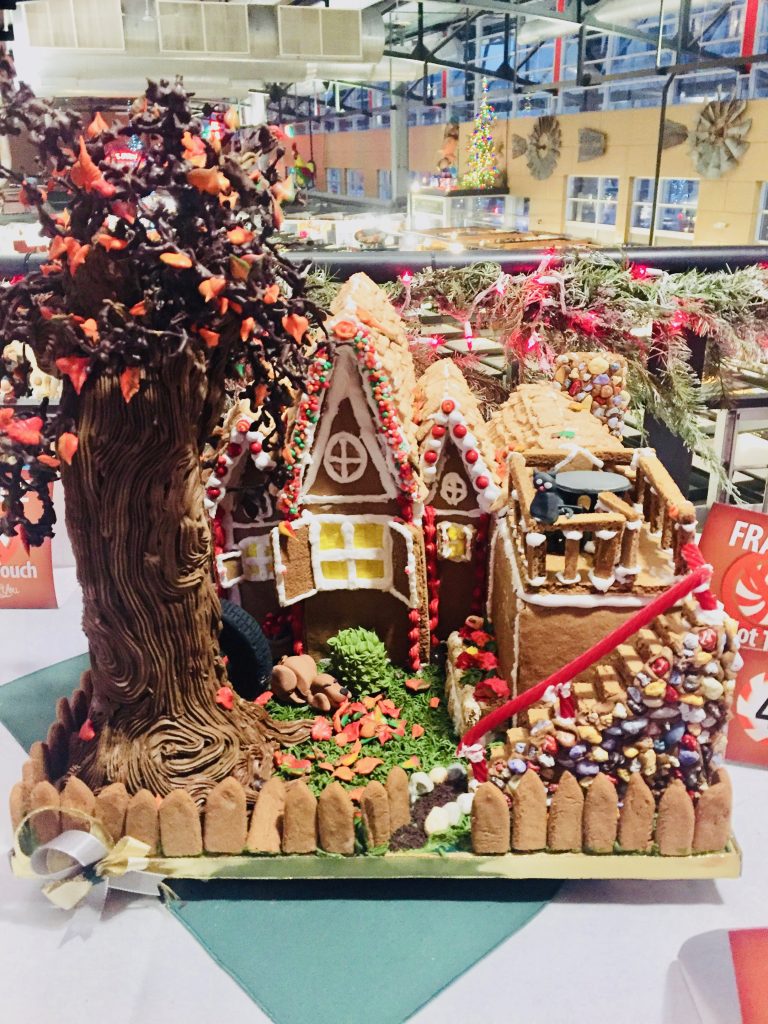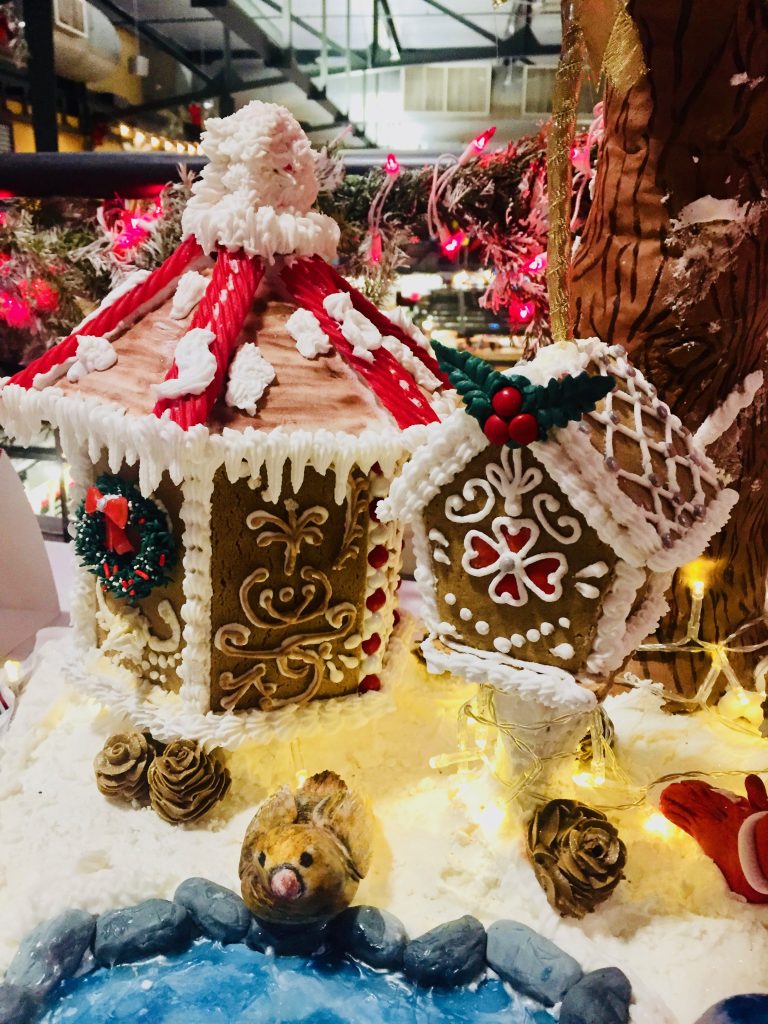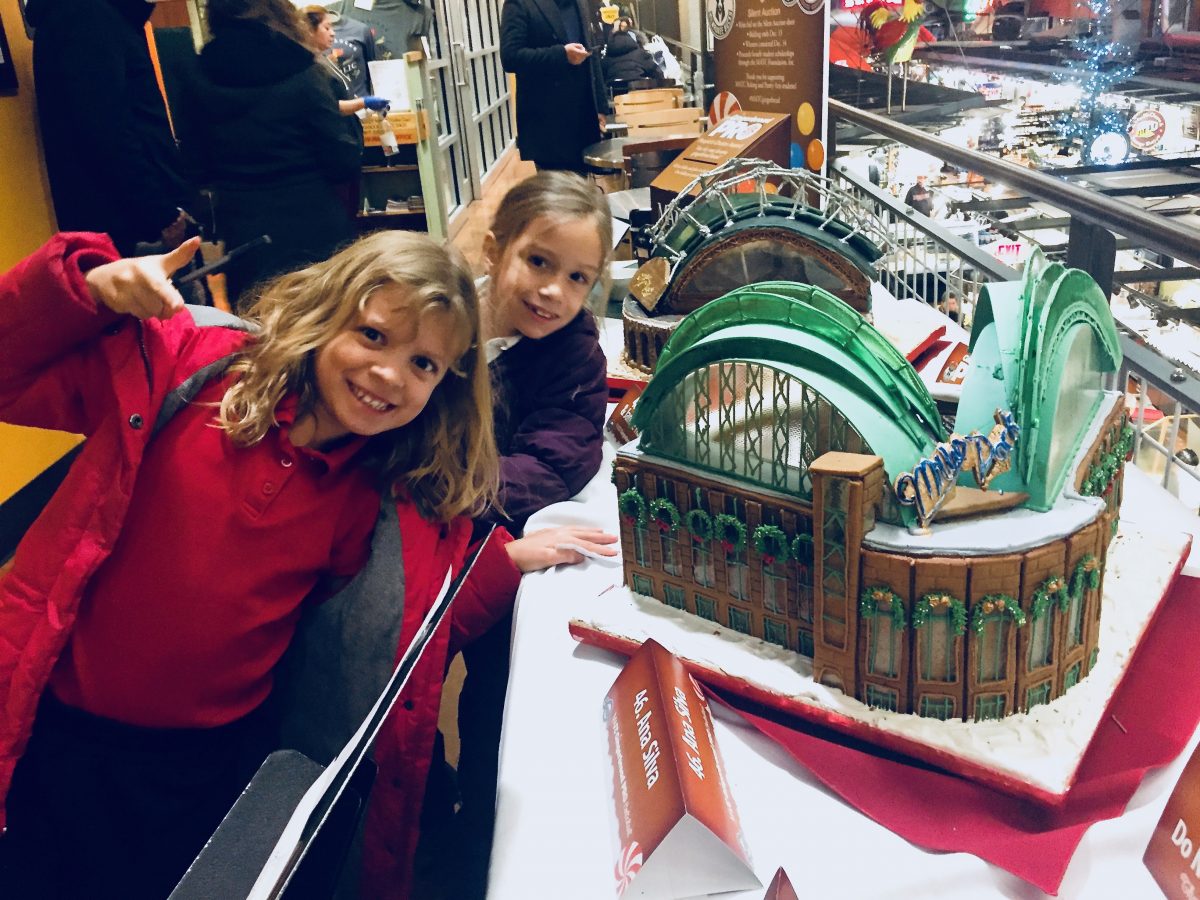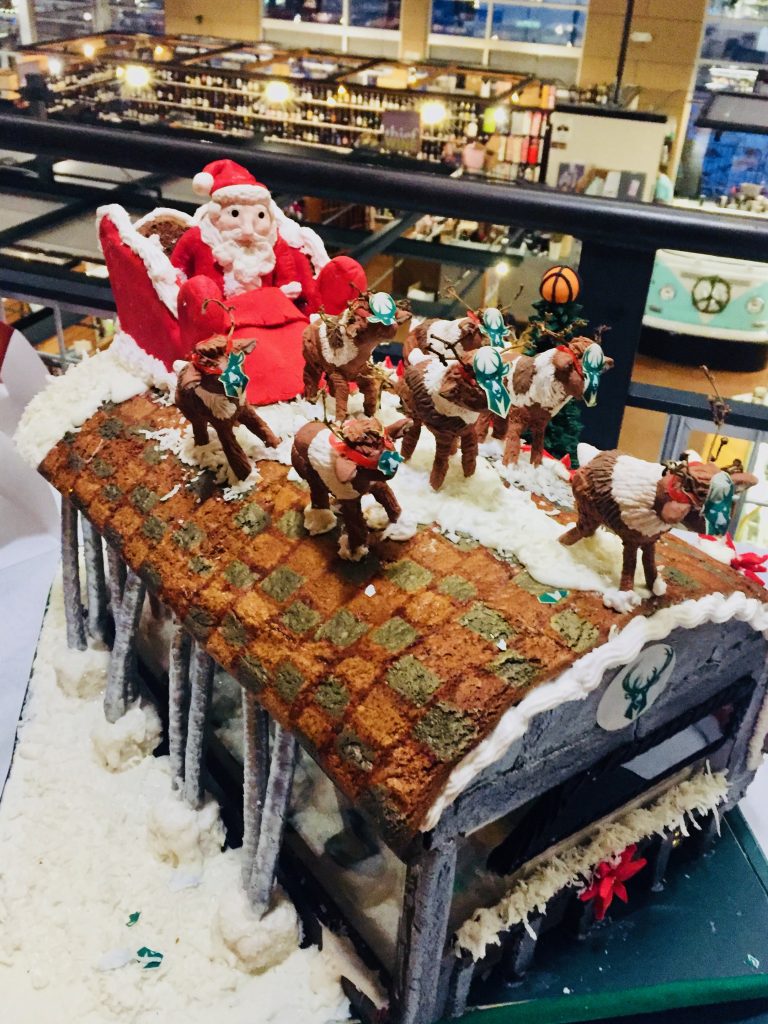 Christmas break seems endless when the kids are all at home so last year we did a two-day cookie event. On the first day, the girls and I made Christmas cookies. The next day, we invited friends over to help us decorate them. There was a whole lot of sprinkles stuck between my floorboards after all those sprinkles, but I suppose I can count that as Christmas decorating, right?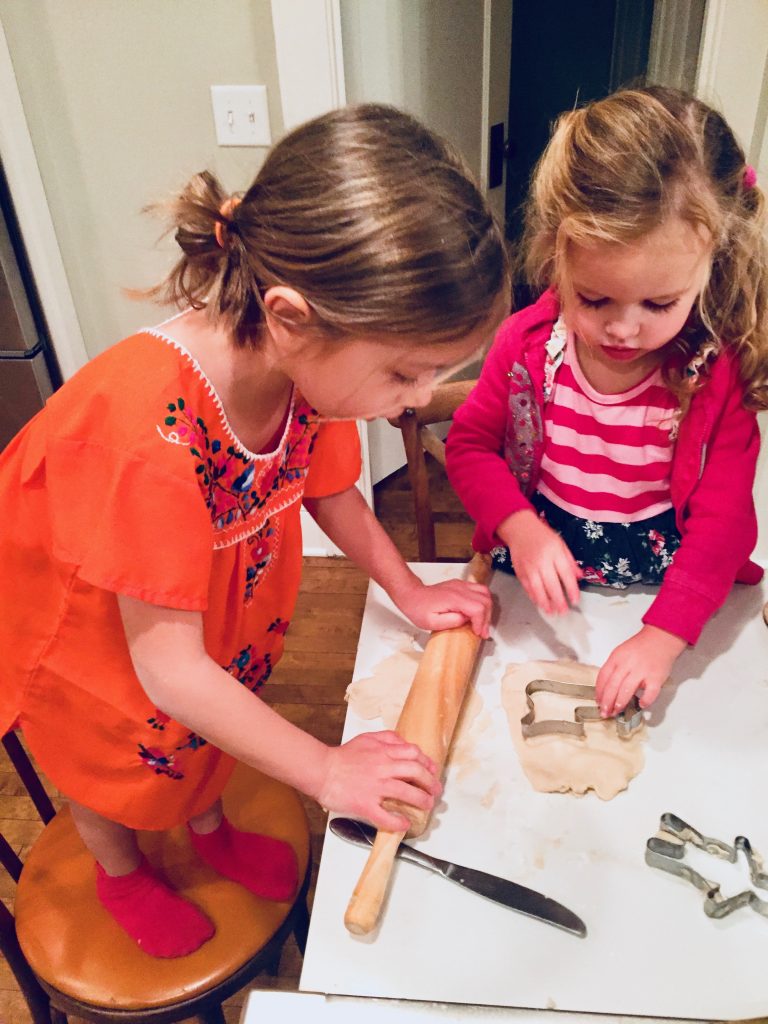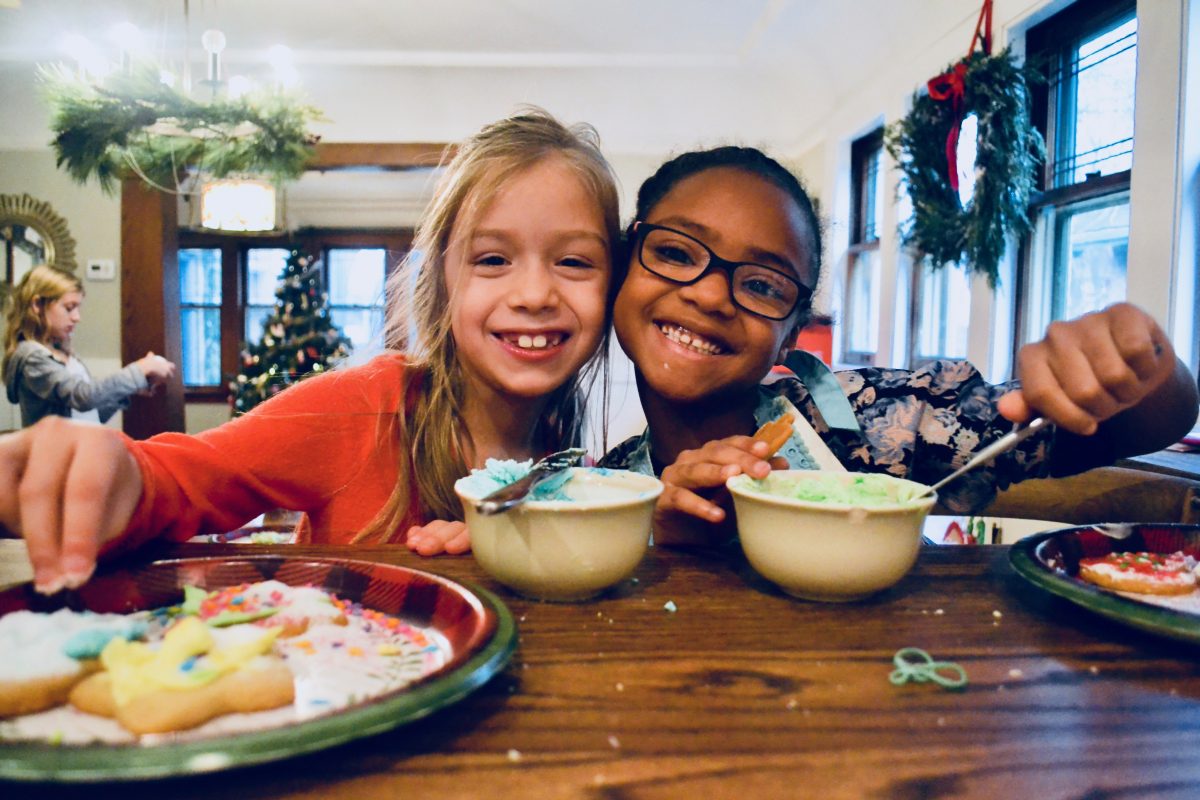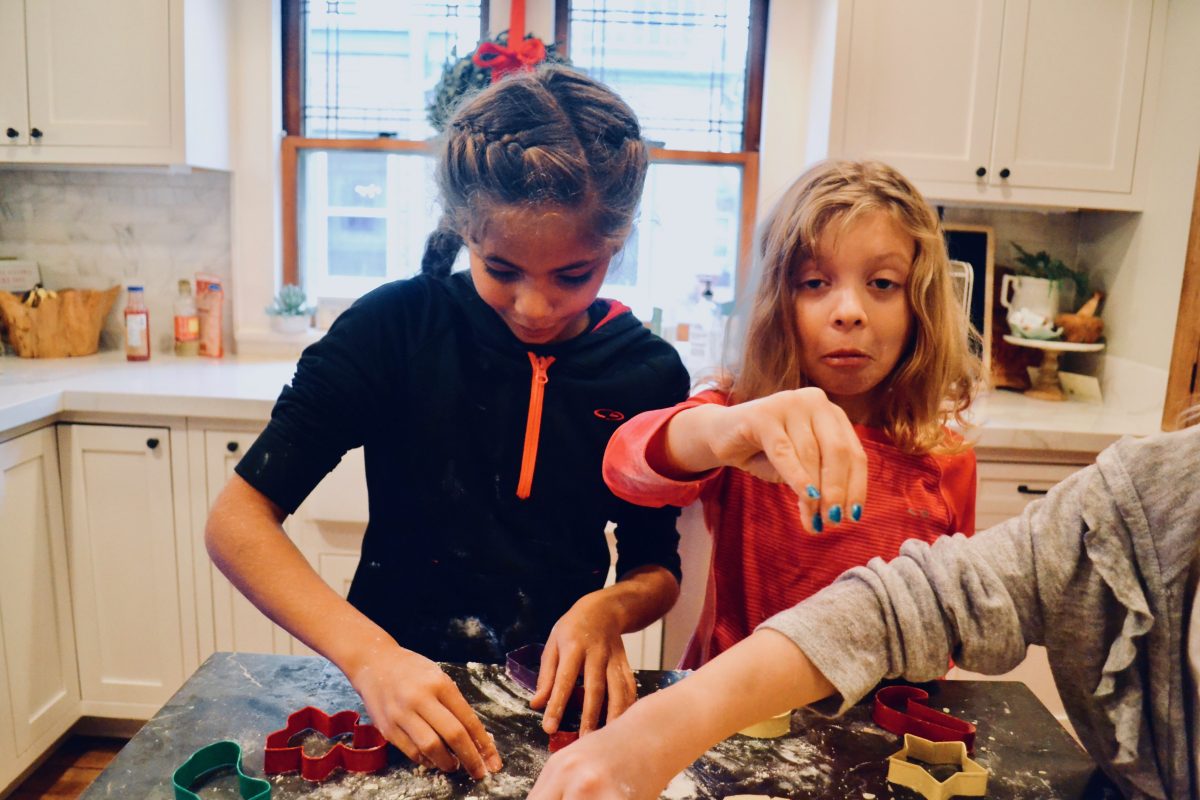 Last year, we were invited to celebrate Hanukkah with friends. This was a great way to learn about the different traditions and foods that make the holiday special. The girls got to practice their dreidel skills (we're still working on it)! It was a very special night for all of us.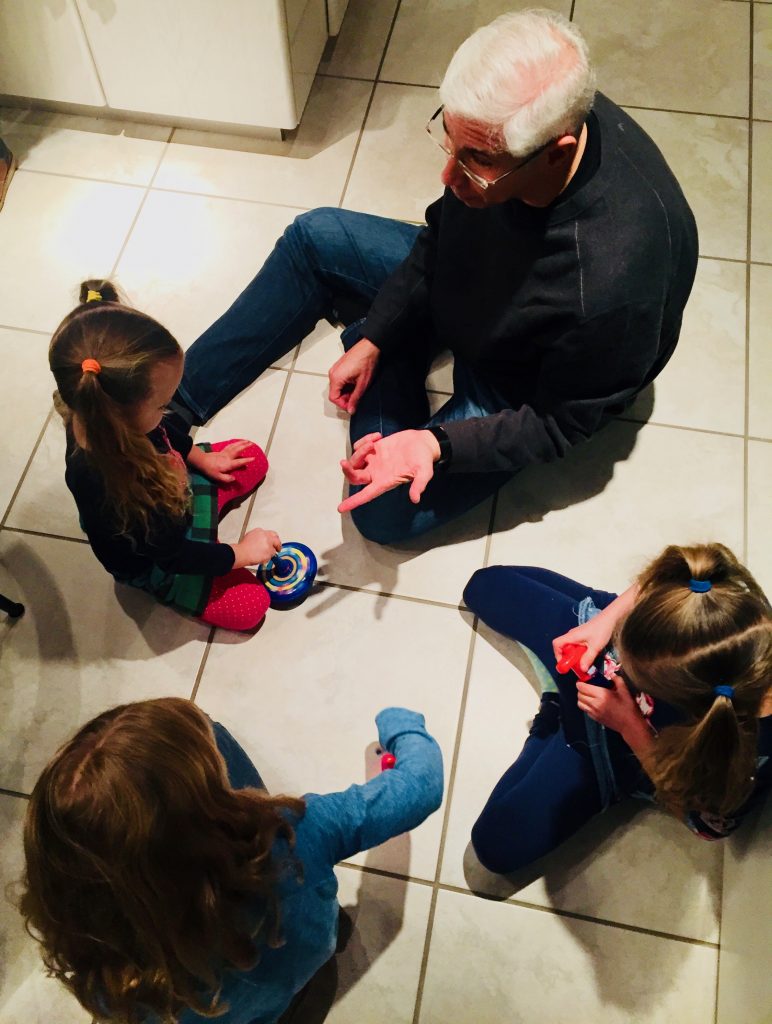 Last year, we also invited some of the girls' friends over for a hot cocoa bar. I purchased whipped cream, marshmallows, caramel, and sprinkles and let the kids loose. Again, there was a lot of sprinkles in the floor cracks, but they had a great time.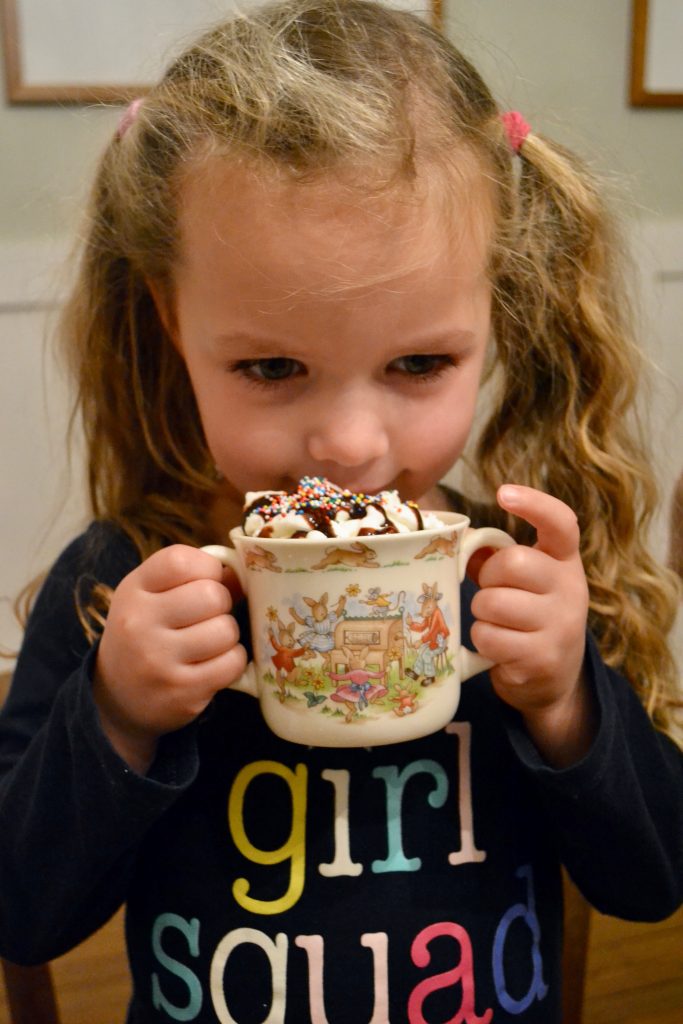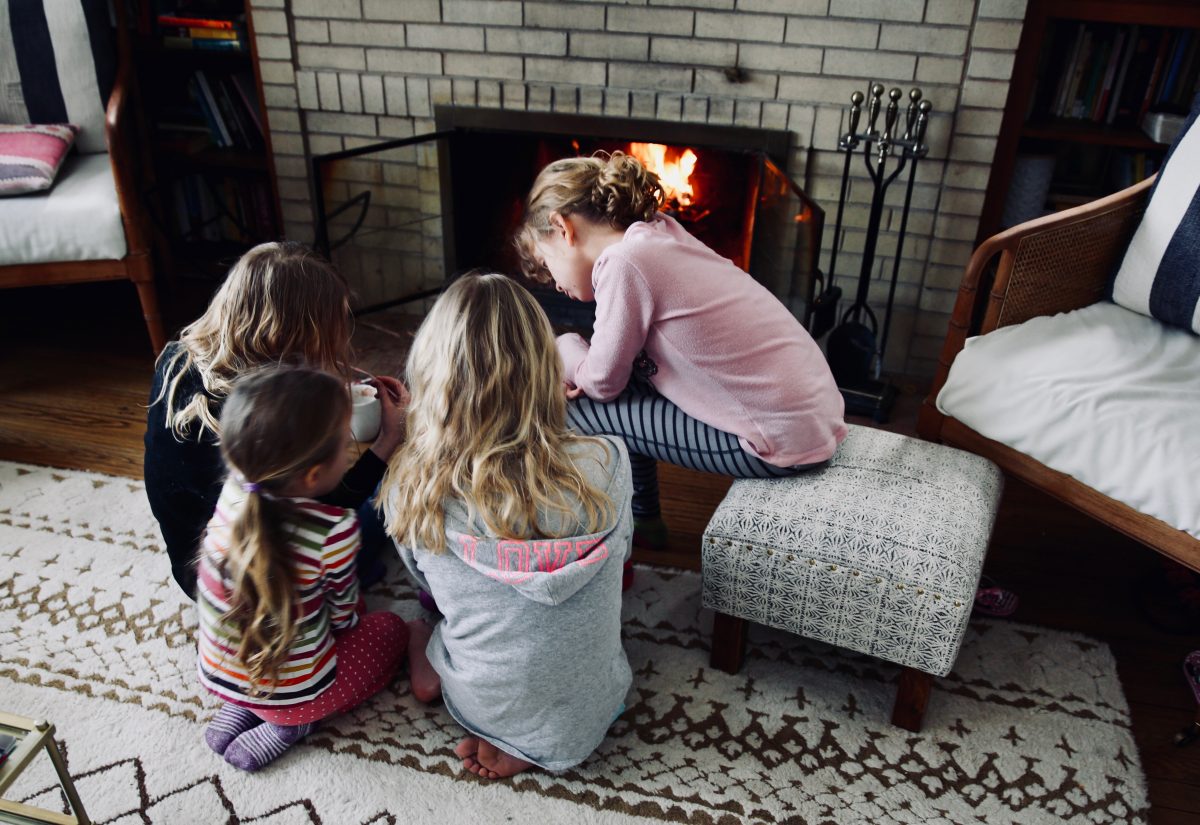 We aren't big sledders, but I do want to check out St Mary's hill this year for some fun. Here's a link to some of the best sledding hills in Milwaukee.
Lastly, save those large boxes that arrive on your doorstep from Amazon! Hide them away until Christmas break and bring them out for some fort-making. Last year, the girls played with those boxes for hours (free fun really is the best).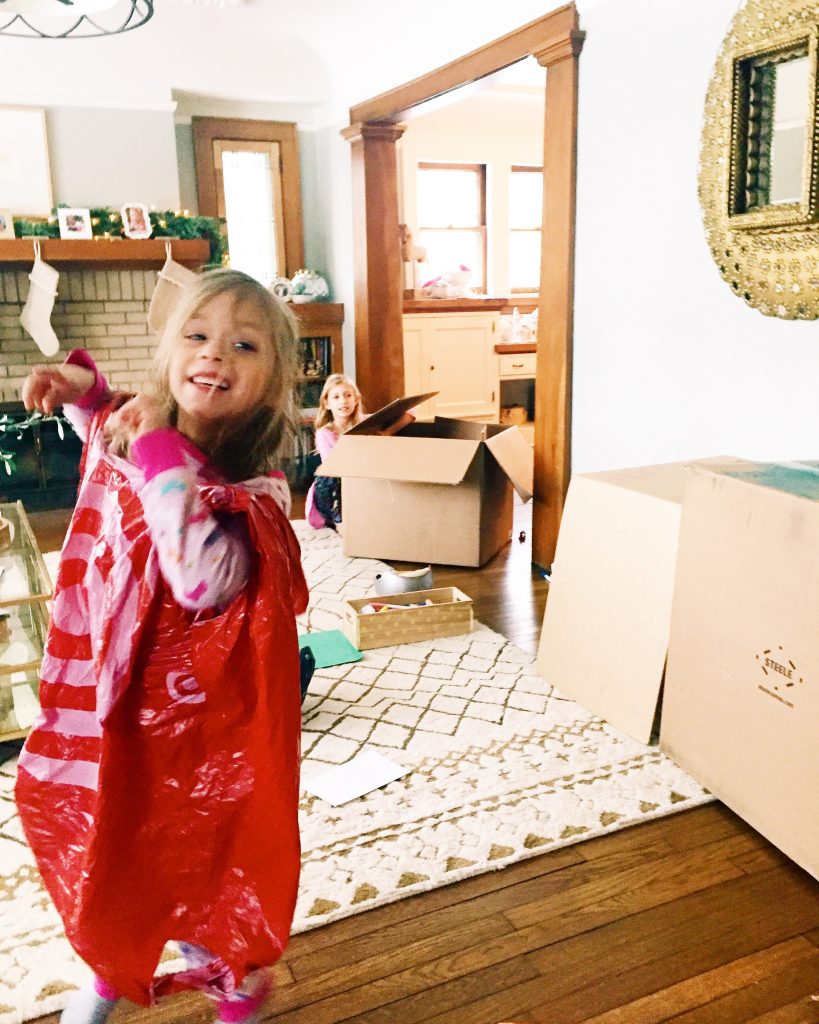 There's lots more I could mention, but that's where I'll leave it for today. I'd love to hear about some of your favorite holiday events and traditions!