Christmas is full of traditions.
Every year before Christmas, my favorite store, Anthropologie, and I have a tradition: they roll out their new Christmas stockings and I put them in my cart and, once I see the price for 6 stockings, I panic & remove them. I continue to stalk them for the rest of the holiday season until they sell out. It's our tradition.
Their stockings are just so textural & wonderful. Expensive, but pretty.
Sigh.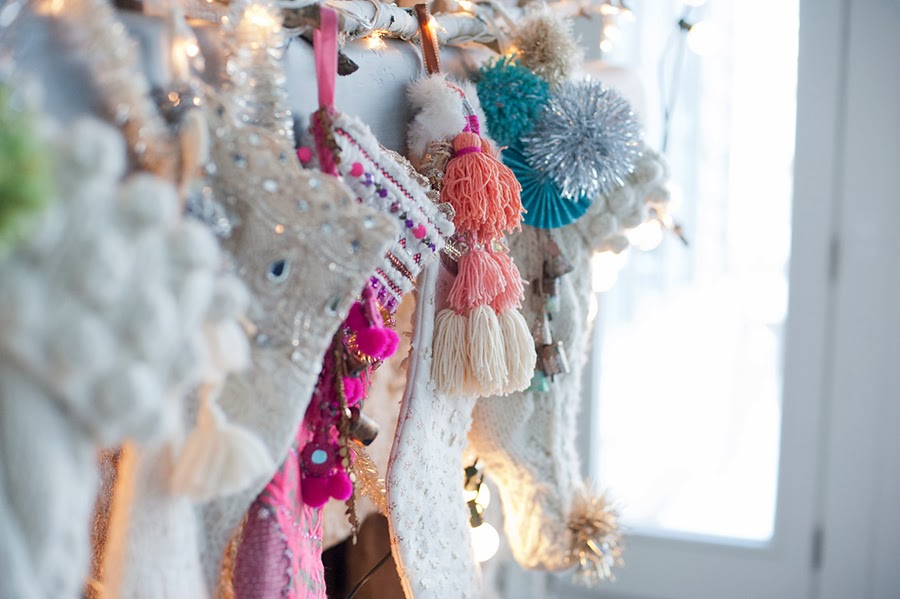 Those Anthro stockings make my old stockings look a little lame and sad. I purchased these from West Elm five years ago and the quality is great, but I probably should have chosen some stockings with a bit more sole (ha! get it?!?).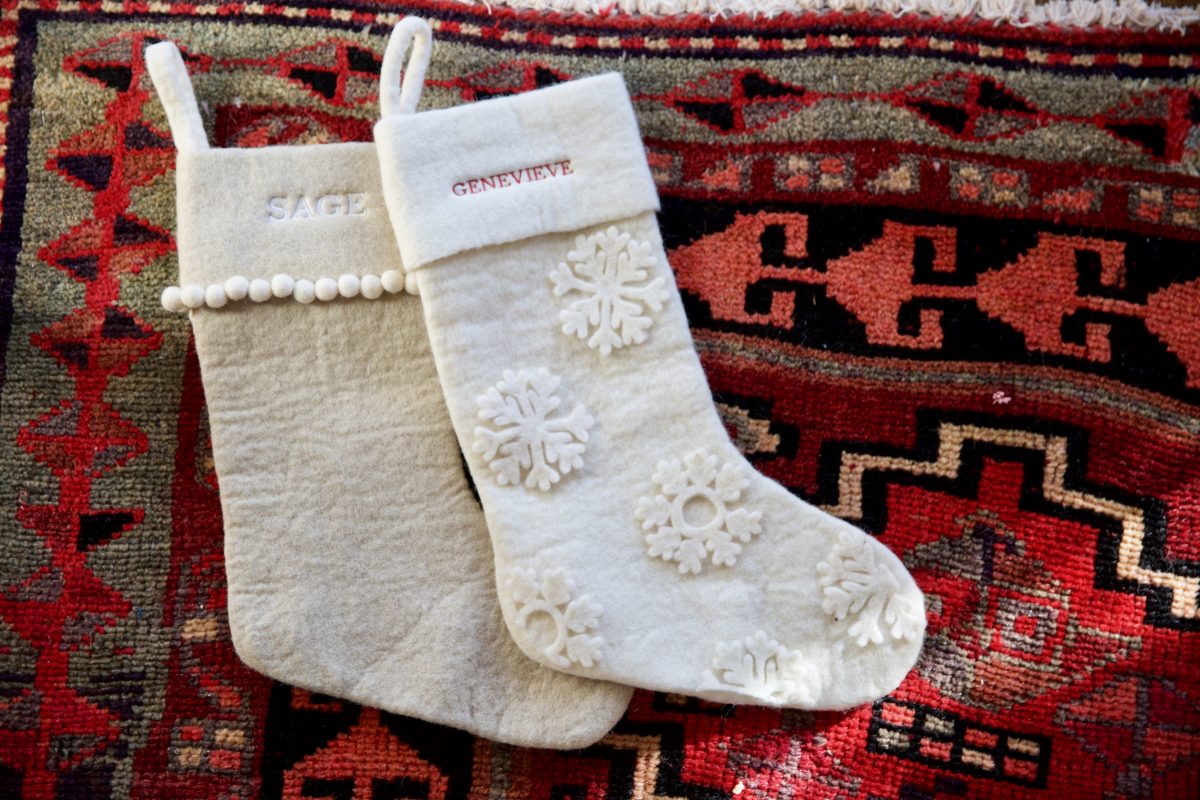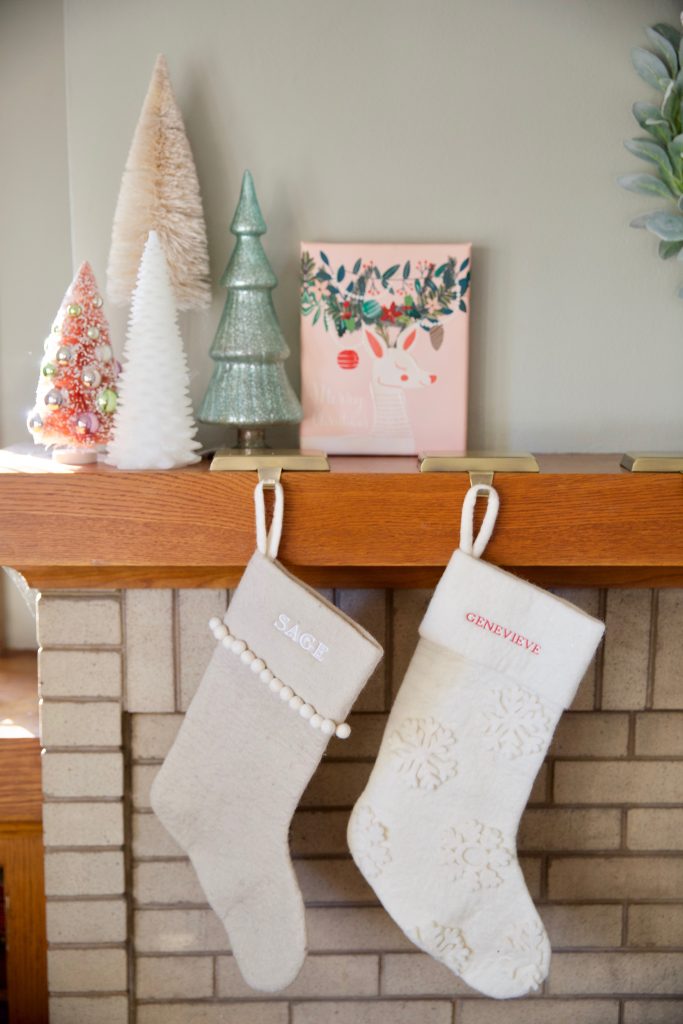 I am definitely not going to ditch six perfectly nice stockings for some gorgeous, expensive ones. Right?
Right.
But this year, I HAVE FOUND THE MOST PERFECT SOLUTION TO THIS PROBLEM.
Here's how it happened: I was at Kohl's because I had to ship something back to Amazon, and for some reason Kohl's provides that service for free. I now know why it's free–they want to lure you into their Christmas ornament section. At least, that's what happened to me. I found these ornaments from the Lauren Conrad Collection and I knew these were what I had been waiting for.
The colors were on point. The poms added texture. And the girls would love to have their unique vibe on their stockings.
I bought a couple of these last week in the $4 range (!) and tied them to the stockings.
And boom. They add an instant look-at-me-I'm-so-artsy-and-so-is-my-Christmas vibe.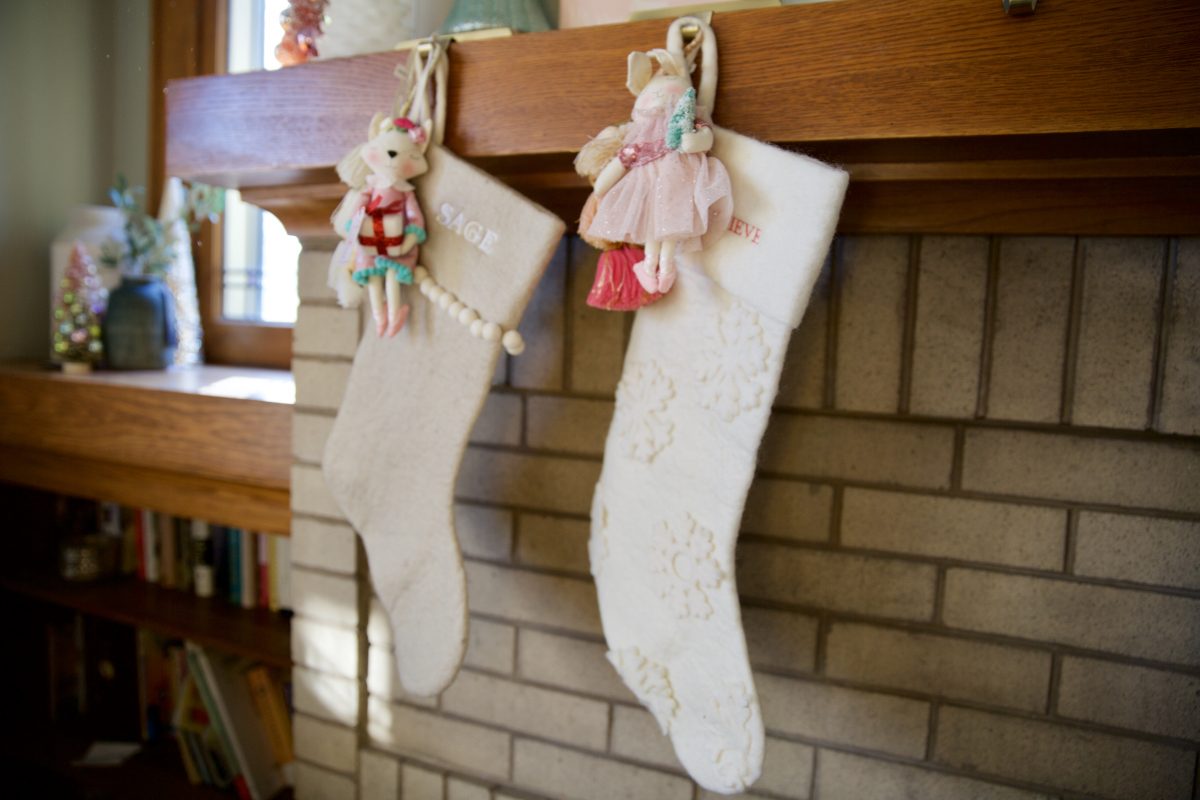 I suspect there may be a Christmas movie made about me after this discovery, perhaps titled "The Genius Who Saved Christmas" or "The Holiday Heroine". I promise not to let the movie or the ensuing fame destroy my humility or wreck my genius.
All I can say is, you're welcome.
Get the Look: